DriveSavers Offers Data Recovery Relief to Victims of Raging California Wildfires
Recovery experts extend $500 off services, with matched donations to victims left homeless from the disaster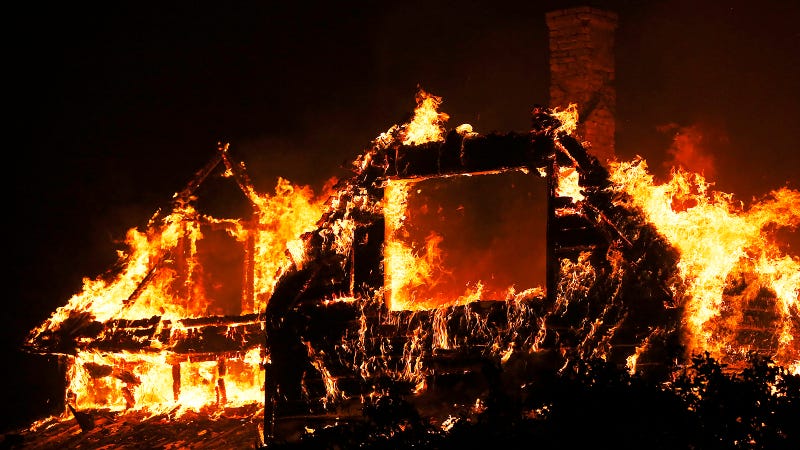 (NOVATO, Calif. Sept. 15, 2015) – DriveSavers, the worldwide leader in data recovery, eDiscovery and digital forensic services, announced today data recovery assistance to victims of the destructive wildfires burning in the state of California. Three major fires raging in California have destroyed more than 277,000 acres and left up to 1,000 structures flattened. DriveSavers will offer $500 off data recovery services and will also donate $500 per recovery to victims who have lost homes from the deadly fires.
California residents are experiencing one of the most devastating disasters the state has ever seen, with homes and businesses exploding in fire and victims left with only minutes to evacuate. As of today, the Valley Fire is only 15 percent contained. The Butte and Rough fires are 40 percent contained, with firefighters in the area rushing to contain the fires fully while temperatures are temporarily cooler.
"As victims begin to return to their homes and businesses after forced evacuations, we would like to extend our services to assist where we can in recovering lost data from damaged computer storage and mobile devices," said DriveSavers President Scott Moyer. "And for those who can no longer return to their homes, we would like to help by donating funds toward material needs such as shelter, food and clothing."
DriveSavers has 30 years of experience in securely retrieving photos, financial records, videos, tax documents, contact lists and other critical information stored on all kinds of storage devices. Coordinating efforts with its broad network of computer service providers in and around the area, DriveSavers is offering $500 off data recovery services for single hard drives, RAID systems, smartphones and other data storage devices damaged by impact, fire, water or power surges related to the California wildfires through November 15, 2015. In addition, for each recovery originating from the wildfires, DriveSavers will donate $500 to victims who have lost their homes.
To start the data recovery process, call DriveSavers Data Recovery at 800.440.1904.